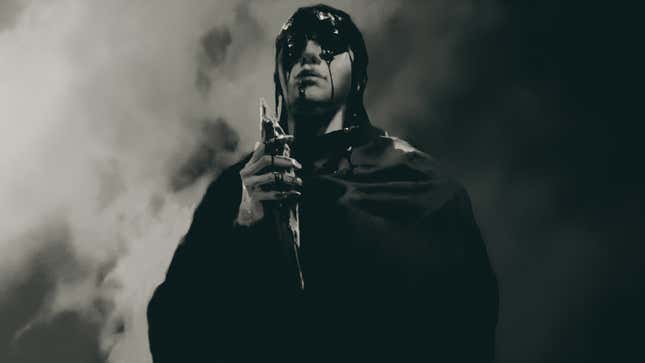 Blizzard is hoping you'll break away from stuffing your face full of turkey and yams for a bit next week to grind its action RPG Diablo IV. To sweeten the deal, it's offering all players across all realms an increase to gold and XP earn rates during the Thanksgiving holiday.
Diablo IV – Bear Bender Build
Read More: The Best Classes For Diablo IV Beginners, Whether You Want A Challenge Or Cakewalk
Buy Diablo IV: Amazon | Best Buy | GameStop
Mother's Blessing Week, will kick off just in time for the turkey-eating holiday, during which you'll have at least one day off, right? Running from November 20 at 1 p.m. ET to November 27 at 1 p.m. ET, every Diablo IV player—even folks in the Eternal and Seasonal realms, as well as people across all world tiers—will see their gold and XP earn rates increase by 35 percent. That's a nice incentive to grind out some levels.
What's more, this bonus blessing from Hatred's Daughter Lilith is stackable with other in-game items like Elixirs and the Urn of Experience, meaning you can truly optimize your Diablo IV level gain rate and blitz through the battle pass. You can tell you're earning more gold and XP by a new icon next to your potion counter. You can't miss it.
This isn't the first time the Queen of Hell has blessed Diablo IV players with a bonus gold and XP event. Blizzard did something similar in August, giving folks a 25 percent increased earn rate to gold and XP. That extra 10 percent this time around, though, should go a long way towards making the grind feel more rewarding.
Read More: Diablo IV's First Expansion Will Add A New Class In 2024
Blizzard has been in damage control mode since dropping a maligned patch that significantly kneecapped certain characters and specific builds. As a result, the company promised to never do again. The team has overhauled many aspects of that update, while releasing new seasonal content to keep the world of Sanctuary feeling fresh and hopefully win back players. Blizzard is also working on Diablo IV's first paid expansion of many, that will add a new class and introduce a region not seen since Diablo II, though that's not until 2024.