That's not how I usually start a story, but if you think of pulling the trigger on a new (or used) $400-500 iPhone in the coming months, you might want to reconsider. Especially if the phone you've been eyeing up is called the iPhone SE (2022), or even the iPhone 13.
If the leaks and rumors are to be believed, the iPhone SE 4 (2024) is due to become official in the spring of 2024 (perhaps in March), and this one should be the single biggest upgrade in the history of Apple's mid-range "Special Edition" lineup.
But since I've already covered the iPhone SE 4more comprehensively, I'm now here to talk about a specific part of the phone that's become the centre of attention when it comes to every new smartphone release – the camera.
Since my story from August, one important detail about the iPhone SE 4 has changed big time (at least according to an anonymous tipster), saying Apple is now willing to equip the iPhone SE with what's essentially the same 48MP camera as the $800 iPhone 15 instead of the same old 12MP shooter the company's been using for ages.
Why is this a big deal? Well, if you don't care about your cameras all that much, it really isn't. But if you do, you'd be glad to know that the iPhone 15's 48MP camera is one of the biggest camera upgrades in Apple's entire history, which makes its potential addition to the iPhone SE pretty exciting…
In other news, soon, the Pixel 7a might no longer have the best camera in the mid-range smartphone segment. Ooops.
Apple's new iPhone SE 4 could have the same 48MP camera as iPhone 15, potentially stealing the Pixel 7a's "best mid-range camera" crown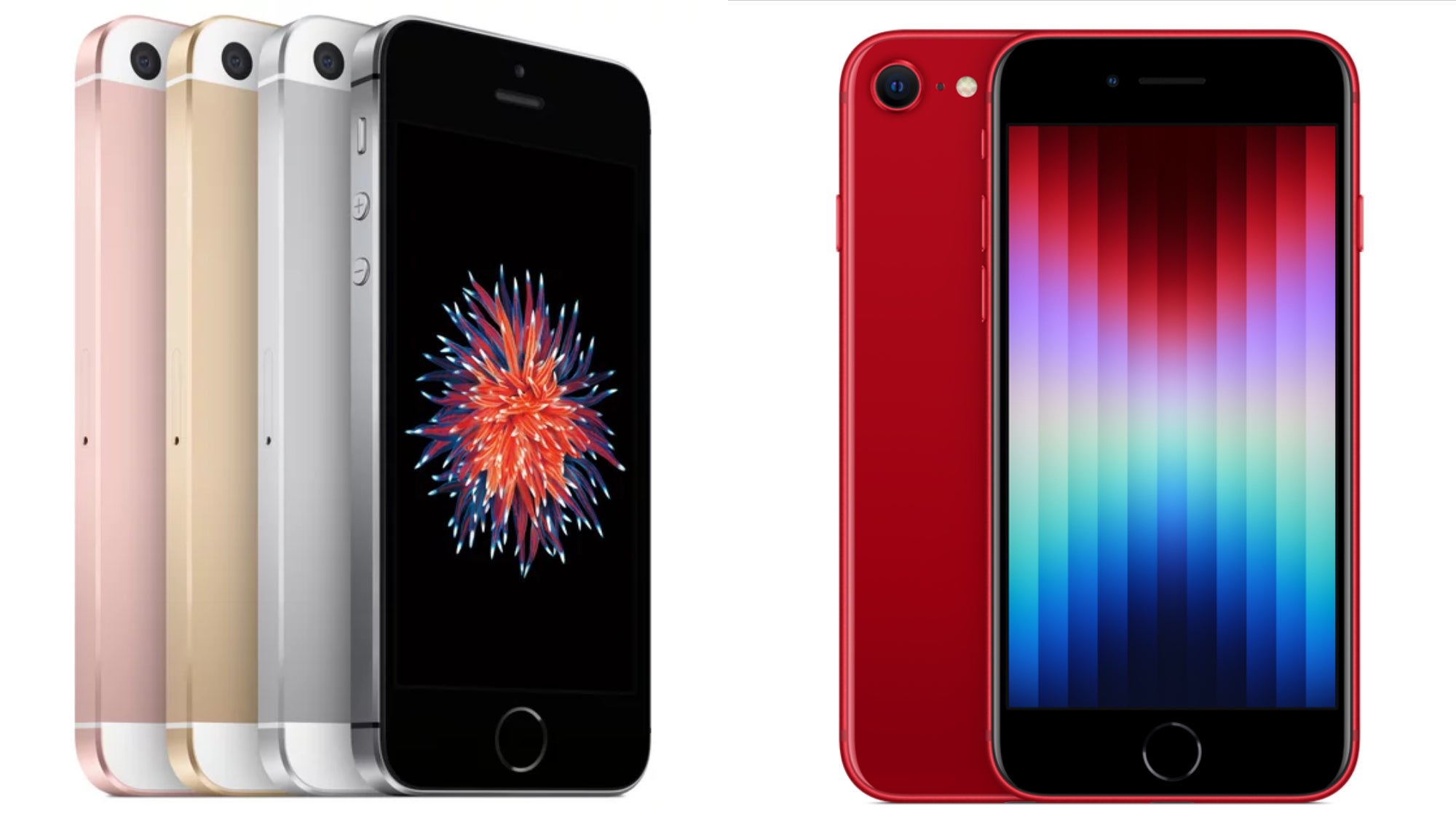 With super-dated 12MP sensors on the back, the iPhone SE, SE 2, and SE 3 were never about the cameras. But the alleged 48MP shooter of the iPhone SE 4 might finally change that.
I've never been a fan of the concept of multiple cameras on the back of a phone…
For one, the zoom and ultra-wide sensors phone-makers use are rarely of similar quality to that of the primary snapper, which creates inconsistencies – you always have to make a conscious choice about which camera is best for which scenario. In many cases, the color tuning of the different cameras can be inconsistent too. Not to mention seeing 3-5 camera sensors on the back of a phone is just… weird – sure, that's "the norm" today but I still find it bizarre.In short, I imagine the best smartphone camera having a single, large sensor with variable zoom, and a variable aperture, giving you a consistent experience at all times, and a cleaner rear design that better represents what smartphones are turning into, which is real cameras.
And while my dream single-cam solution doesn't seem achievable just yet (which is why premium flagships still need multi-cam setups), I'd argue the same doesn't/shouldn't apply to budget and mid-range phones, which need to cut costs to meet a certain price target.
The iPhone SE 4's single 48MP camera can make it the best mid-range camera phone on the market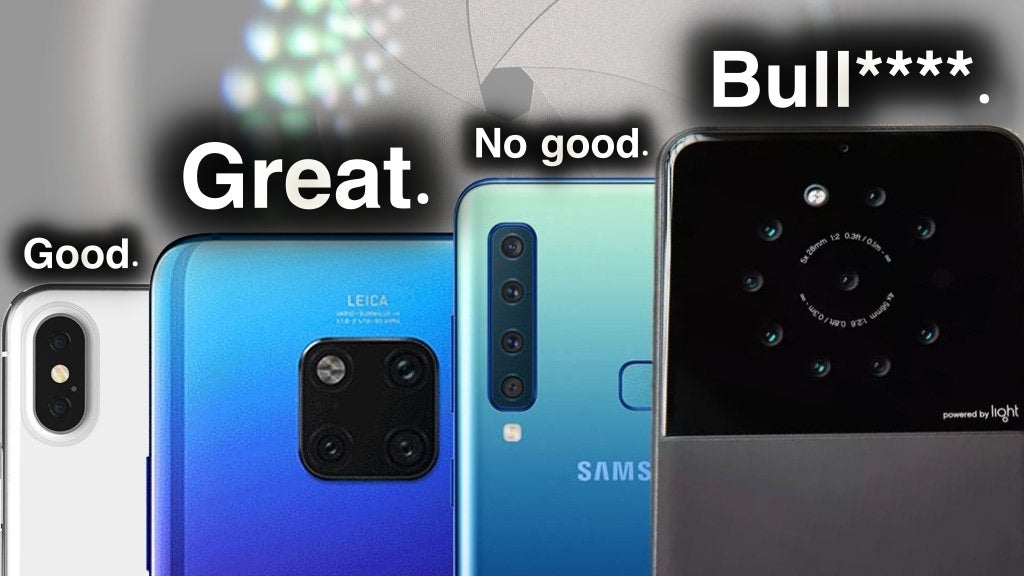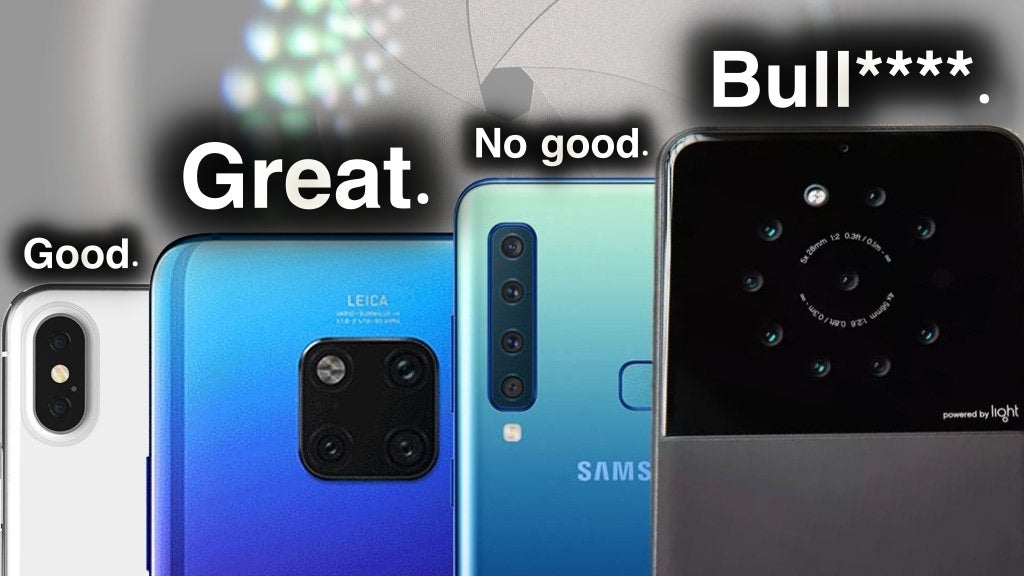 Could the iPhone SE 4's single Apple camera end up being better than four Android cameras? Highly likely.
I always thought that having just one amazing rear camera is far better than having 3-4 mediocre ones, and while some might argue that's a subjective matter (and that's fair), I think budget and mid-range
Android phones
like the
Galaxy A34
,
Galaxy A54
, and a bunch of
Xiaomi
and
OnePlus
devices prove this point.
Sure, they all come with ultra-wide cameras, which is handy, but I'd argue having a single flagship-grade primary snapper would make for a more premium experience in this price segment.
In more practical terms, if your additional cameras are of bad/average quality compared to the main sensor, you'll be very likely to resort to using the primary camera in most cases anyway – especially in mid/low light. This renders the remaining cameras a bit pointless, AND takes away from the chance of having a better main camera, which you use 90% of the time.
Not to mention that focusing 100% of your attention in making the single best camera you can make would give phone-makers enough time and resources to develop better algorithms, image processing, and tuning to give you the best $300-500 smartphone camera possible.
In the context of the iPhone SE 4, transitioning from a single 12MP camera to a much more premium 48MP sensor instead of a 12+12MP dual-cam setup would also help Apple's mid-range phone do a trick called "sensor-cropping", giving you a 2x optical-quality zoom "camera" without the need for a 2x sensor that could make the phone pricier (while performing worse in low light).
I've always thought having a zoom camera instead of an ultra-wide shooter is more practical, so having a single, high-quality sensor that can act as a telephoto cam would be my preference (unless you can have both, of course).
Don't even get me started on the additional 2-5MP "depth" and macro sensor in budget and mid-range phones, which are there to trick you into thinking you're getting more for your money, when you really aren't. They are simply an optical illusion (pun intended).
Why the the iPhone SE 4's alleged 48MP camera will be better than having the iPhone 14's two 12MP cameras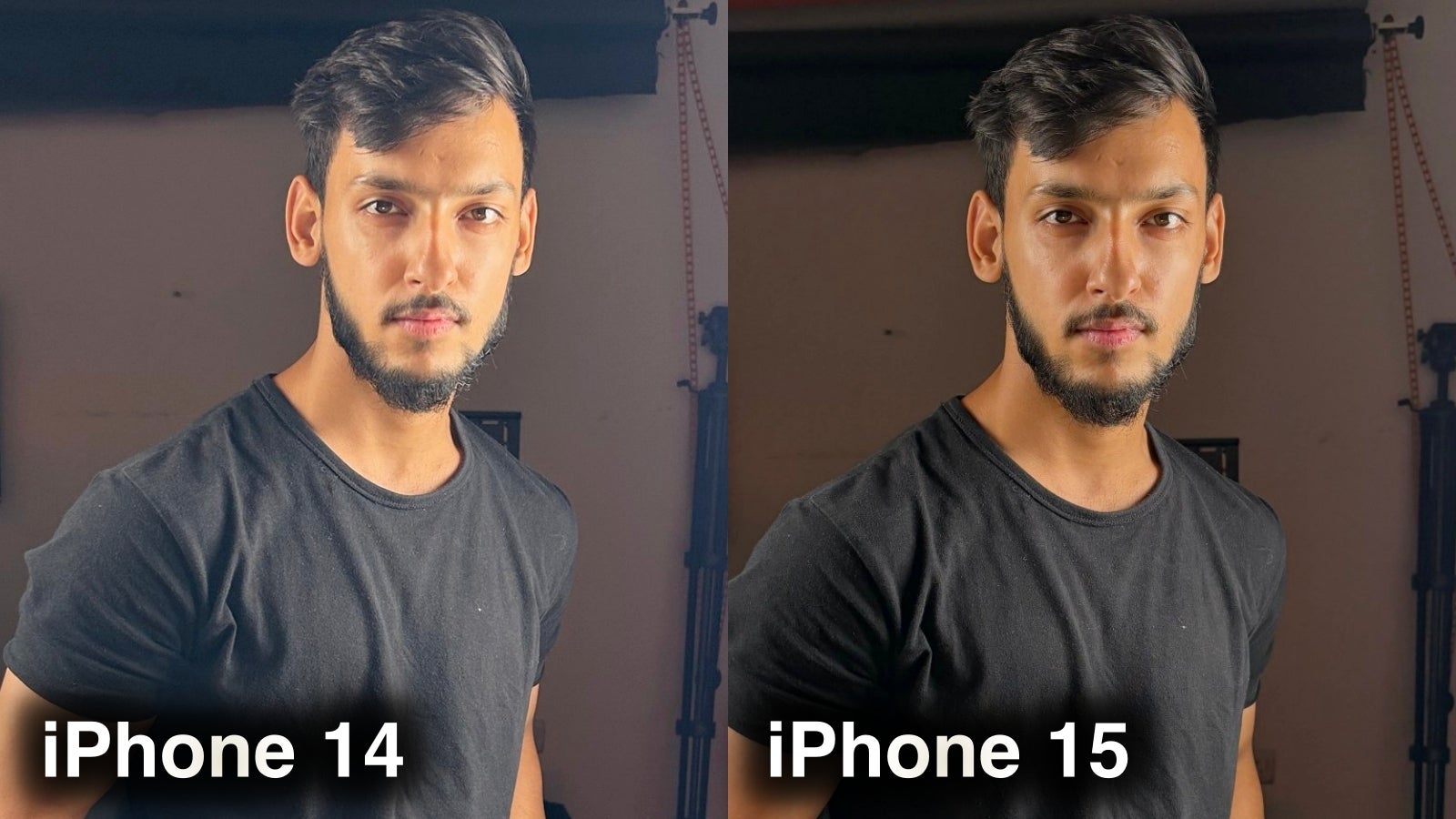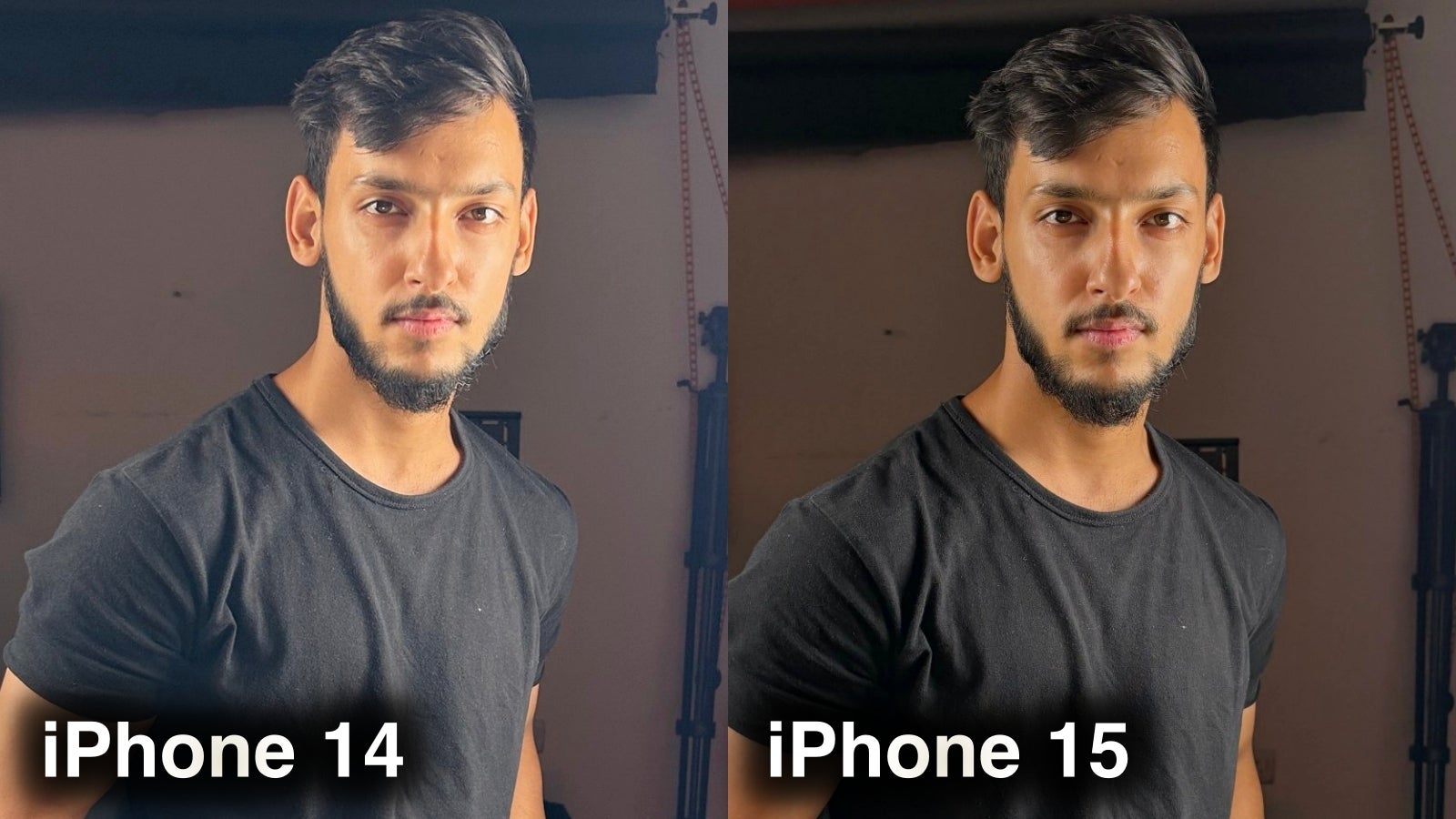 Simple maths – if the iPhone SE 4 ends up having the same 48MP camera as the iPhone 15, this would mean it has a (far) better camera than the iPhone 14.
And while I think the iPhone SE 4 has a pretty good shot at stealing the Pixel 7a's crown of "best mid-range camera phone" (due to Apple's video quality and the incredible photos coming out of the iPhone 15's 48MP snapper), it's probably fair to mention the iPhone 14 – the most obvious Apple-made competitor of the upcoming iPhone SE 4.In a nutshell, if we think of the iPhone SE 4 as having the exact same 48MP camera as the iPhone 15, it's a very easy call to make – I'd pick the iPhone 15's single 48MP camera over the 12+12MP cameras of the iPhone 14 any day.
Don't get me wrong, having an ultra-wide-angle shooter is very handy at times, but this year, the iPhone 15's image processing is a on a whole new level compared to the iPhone 14's:
The latest 48MP camera from Apple takes 24MP snaps by default, which are industry-leading in terms of sharpness and detail; gone is Apple's terrible processing, which was there to make 12MP photos look artificially sharp
You get the super-useful 2x optical zoom crop from the high-res sensor in both photos and video, and in Portrait mode, which is almost like having an additional camera (or at least a second focal length)
Apple's upgraded, Portrait mode algorithm (exclusive to the

iPhone 15

) does an incredible job at separating your subject from the background, which isn't exactly the case with older iPhones
The upgraded HDR algorithm in the iPhone 15's 48MP camera is truly game-changing when taking photos in challenging lighting, like when the sun is behind you, or when taking photos of bright lights
iPhone SE 4 or Pixel 7a – which will be the best mid-range camera phone of 2024?
Don't underestimate the power of the A16/A17 Apple is expected to give the iPhone SE 4. This one should result in a monumental quality jump compared to photos and videos coming out of the iPhone SE 3.
All in all, with Apple's everlasting lead in video quality, it's pretty easy to predict that the iPhone SE 4 will take the best videos in the $400-500 price segment. But with the alleged switch to a 48MP camera with sensor-cropping and Apple's upgraded image processing, the iPhone SE could finally become the default recommendation for overall best camera phone in the mid-range space.
This title currently belongs to the awesome Pixel 7a, which brings a stellar camera setup for the price but if the iPhone SE 4 rumors are true, the Pixel's ultra-wide-angle camera might very well end up being the only reason to go with Google's budget camera champ over the iPhone SE (2024).