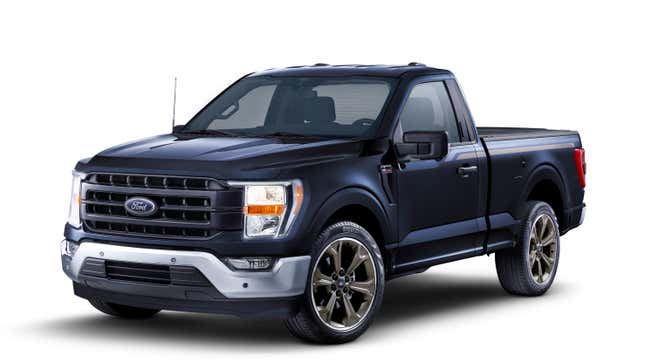 Besides the midsize trucks, sports cars and SUVs Ford brought to SEMA 2023, there was also a pretty basic Ford F-150 that was supposed to showcase Ford's new vinyl wraps. But what the F-150 ended up doing instead was serve as yet another reminder that pickup trucks look so much better as single cab models.
Nick Offerman On The Freedom Of Getting An Airstream RV
GMC also brought a rad single cab to SEMA this year, which makes me hopeful that auto makers will start showing so-called "regular cabs" some love. That's not likely to be the case because people don't buy enough single cab trucks in the U.S. to make them a priority — or, at least, not nearly as important as their four door counterparts.
But Ford did show off an F-150 in a custom vinyl wrap that looked damn good, not only thanks to the handsome livery, but because it's a simple single cab like the best trucks of yore. Following in that tradition, the F-150 also had graphics: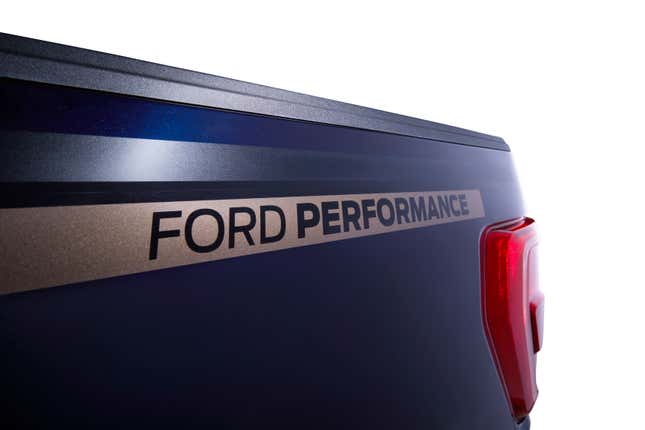 The value these graphics add is dubious, but I dig the side graphics nonetheless. The multicolored lines adding some dimension to the clean profile of the F-150. Imagine similar design for the rumored Ford F-150 Lobo. A single cab low Lobo similar to the one at SEMA would be sick.
And I also feel compelled to call out the chrome bumper, which looks fantastic. Modern vehicles have done away with the convention for the most part. I've seen a few modern Rangers and F-150s — Rams, too — keep the chrome and can't help but smile every single time I see it.
The F-150's colorful theme continues with the wheels, which are not dark-colored in some broody black paint. Again, it's not like Ford is putting an end to the black wheel fad, but it's good to see wheel finishes that don't dampen the colorful livery (courtesy of the vinyl wrap) of a truck. A single cab truck, at that.
Ford says it's introducing up to 60 new colors for the vinyl wraps and that it's rolling out the finishes soon to participating shops that it will partner with. These are full color vinyl wraps, that'll allow for extensive customization on 2024 Ford F-150, Mustang, Bronco and Explorer. It sounds like it's time to order a single cab, white F-150 work truck and wrap it in some gnarly colors.