In September, a quarter of a million people journeyed through Japan's punishing late-summer heat to the cavernous expanse of the Makuhari Messe convention centre in the industrial hinterlands east of Tokyo. They came for the 27th Tokyo Game Show, which was back in full ostentatious form this year after a pandemic hiatus and a timorous return in 2022. Most came hoping for the chance to play one of the hundreds of as-yet-unreleased video games on display within the show's 11 hangars. Others hoped to broker deals to have their video game published, or to publish someone else's.
To step through the front doors was to enter a scene of roaring overstimulation. A babble of tens of thousands of voices clashed with a competing timpani of video game trailers. Queues for some games were closed just 10 minutes after the show opened, having passed their maximum occupancy. All around were competing visions of the future of video games: traditional troll-battling fantasies; competitive shooting games in which the weapons shoot streams of candy-coloured bath bubbles; virtual reality racers played out from within hi-tech helmets; artificial reality dioramas layered atop the world as seen through a smartphone's camera lens; games filled with supporting characters whose dialogue was written and recorded by AI. (One booth offered a dozen books and manuals on ChatGPT and how it might revolutionise – or rather, cut costs for – the industry.)
It was a curious moment at which to attend such a celebration of video games, and not only because Tokyo Game Show is one of the few remaining expos where fans still gather to play in person. This past year has been a spectacular one for game releases but a disastrous one for the industry, which has been besieged by redundancies and studio closures thanks to rising costs and a natural contraction in the market after the pandemic boom. In September Epic Games, creators of Fortnite, laid off 870 staff; Electronic Arts, home of the Sims and (formerly) Fifa, made 6% of its workforce redundant; the California-based Ascendant Studios lost nearly half of its workers, while Volition, creator of the Saint's Row series, was shut down, one of several casualties as the Swedish investment firm Embracer sought to offload recently acquired assets.
Amid all this, however, Chinese investors remain bullish, and the Japanese games industry is one focus of their ambitions. It seems an unlikely pairing. China's own game industry – the largest by size and revenue anywhere in the world – looks vastly different from that of Japan and the west, having developed from a distinct set of cultural and technological conditions. The most popular Chinese games are online competitive titles typically played in internet cafes, or free-to-play mobile games in which players can spend money to hasten their progress, or skew matches in their favour.
There are different rules and expectations around gaming's role in society, too. Unlike in Japan, where teenagers are free to play for as long as their parents or guardians will let them, the Chinese state introduced curfews in 2019 to limit access to video games among under-18s: 90 minutes a day, or three hours on public holidays. In 2021 these restrictions were further tightened, limiting play to one hour on Fridays, weekends and public holidays. The aim of the policy was to curb "game addiction", in the administration's phrase, which in its most extreme cases has led to the deaths of individuals who, through a combination of exhaustion and dehydration, developed fatal blood clots. (A recent study by researchers at the University of York found that the policy had had little to no effect in reducing playing time.)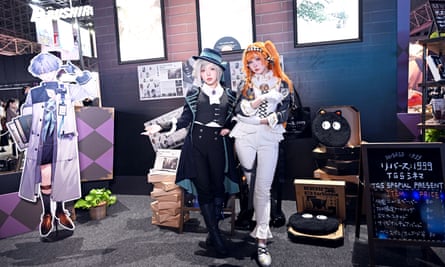 These cultural differences have not prevented Chinese conglomerates such as Tencent and NetEase from establishing studios in Japan and staffing them with some of the best-known Japanese directors. Goichi Suda (creator of the No More Heroes series), Toshihiro Nagoshi (creator of the Yakuza series) and Ryutaro Ichimura (a veteran of the Dragon Quest games) all now work for studios owned by NetEase. The Chinese company recently established two Japanese-led studios to create Japan-style console games to appeal to western audiences.
For many, Japan remains the creative heart of the game industry, thanks not just to Nintendo and PlayStation but to a huge cast of creatives whose teams and studios made many of the defining games of the past 50 years. Today many of these individuals, now in their 60s and 70s, represent the major figureheads in an industry otherwise staffed by unrecognised battalions of in-house or outsourced workers: Super Mario's Shigeru Miyamoto, Metal Gear's Hideo Kojima, Sonic the Hedgehog's Yuji Naka.
The impression is a little misleading; Japan remains a creative leader in the industry, but the money and power have mostly moved overseas. This year more than half of the approximately 700 exhibitors at the show were international companies. In September a rather embarrassing trove of internal Microsoft emails (mistakenly released by the company's lawyers as evidence in a high-profile American case brought by the Federal Trade Commission) included a message from Xbox's CEO, Phil Spencer, in which he theorised on whether it might be possible for Microsoft to acquire Nintendo ("a career moment" as he put it). That might be the stuff of overcaffeinated executive daydreaming, but it is undeniable that China's video game superpowers, Tencent and NetEase, have been systematically acquiring Japanese studios and talent.
These moves are part of a straightforward strategy to expand the firms' influence and power into the western video games industry. Chinese-made games do not translate easily to western audiences. By comparison, the entire console business has been shaped and defined by Japanese developers; since the industry's earliest years they have been a dominant creative and business force shaping the tastes and interests of players.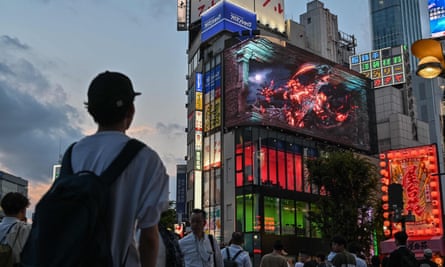 For the Japanese staff now working for Chinese backers, the benefits appear to be increased funding, creative freedom and, perhaps, the chance to move away from their homegrown industry's working practices, which by many accounts combine punitively long hours with comparatively low pay. As Goichi Suda recently put it, "Thanks to the support and backup we now get from NetEase, not only do we have a bigger studio and more people, but the environment itself has become much easier to work in." The Chinese investors provide a semblance of security, and their pitch, as evidenced by the huge Chinese and Chinese-owned presence in Tokyo this year (nearly 20% of the 406 exhibitors were Chinese) has proven compelling.
The long-term risk of these hires and acquisitions is, as in any volatile creative industry, failure to invest in the next generation of artists and designers. Sony's closure of Japan Studio in 2021, once a hotbed of boutique experimentation and talent-nurturing, was a worrying development from an artistic standpoint. And whether the Chinese investment will continue in less favourable economic conditions is questionable. NetEase might not remain so accommodating if the games that are now in development fail to sell.
If, at that point, they jettison talent like their western counterparts have done, where have the Japanese directors got left to go?